Get Your Shades On
The best of modern
lamp shades
Lamp shades and light shades have a reputation for being dull and bland. They are usually circular in shape, and they might just go so far as to have some fringing for decoration.
But things have changed...
Now, shades come in a huge variety of shapes and styles, and you have an amazing amount of choice when you start looking for a new shade for a room in your home. Here are some that deserve a mention.
Glamorous Pendant Shade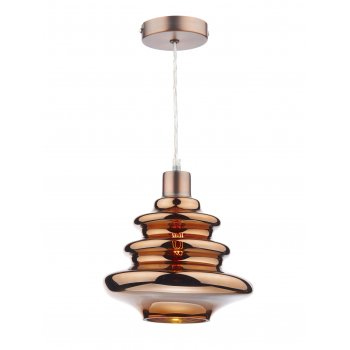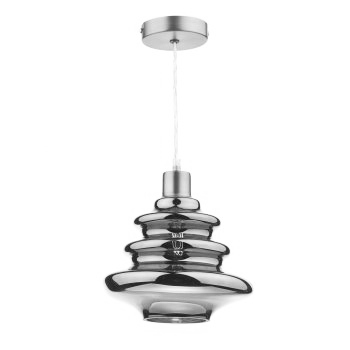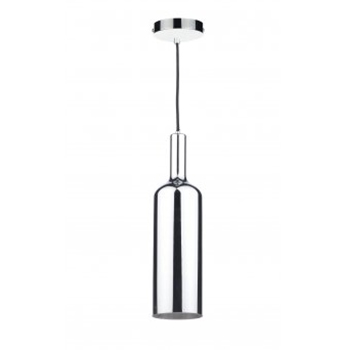 Pendant shades tend to be the most dramatic and glamorous, especially when created from glass, Dar Lighting have created a beautiful glass shade finished in polished chrome for that stylish, modern and simplistic touch that packs a punch and stands out from the rest. Glass shades can have a number of finishes to create different looks and styles in your room, the chrome finish is one of the most popular thanks to the mirrored effect that is easily added to any room. Copper is also a popular finish that is up and coming thanks to current interior design trends. Taking these finished further is the mould-ability of glass shades and the move towards more abstract shapes that create that feature piece that can make a room, Dar Lighting have combined all of these aspects to create beautiful abstract pendant light shade in chrome and copper.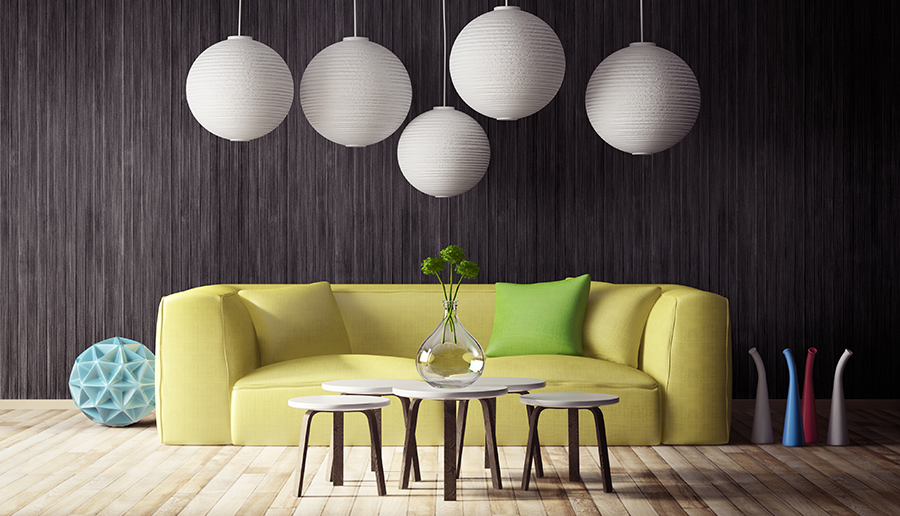 Wall Shades
Wall shades do not have to come in funky colours or crazy styles to make an impression. The impact of a lamp shade can instead come from the fabric used to create texture and a warm glow that casts an elegant touch throughout a room. Astro wall shades are the perfect example of this, especially their Peruga range is the perfect example of understated beauty that makes an impact.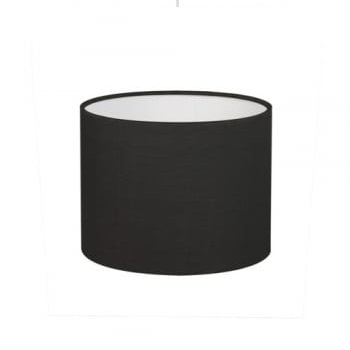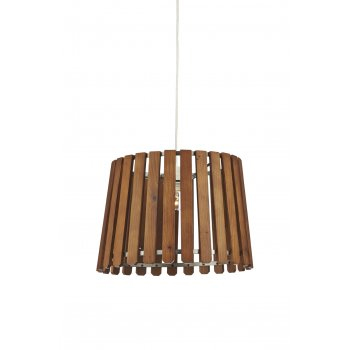 Bamboo Shades
Natural materials can also be used to great effect in shades, such bamboo or wood. This is one way to easily create a dramatic effect in your home. Not only does it look impressive on its own, but when lit up, the patterns that its shadows create on the wall will look stunning!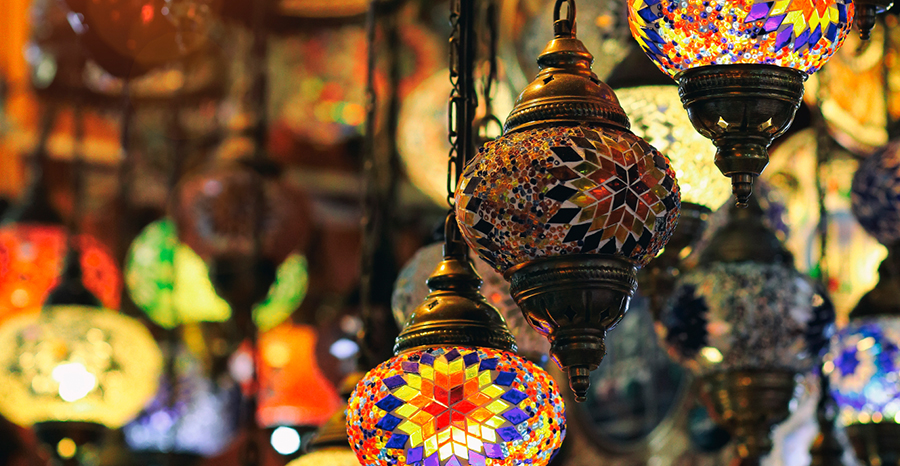 Quirky Shades
If you are looking for something a bit more out of the ordinary, this hat shade could be a great option. A quirky and stylish shade, it will certainly be a talking point in any room. There are many quirky light shades that can be the perfect inspiration to help you choose or create your own style, from taking a fabric lamp shade and adding flowers using fabric glue or using fabric pens and letting your artistic side flow.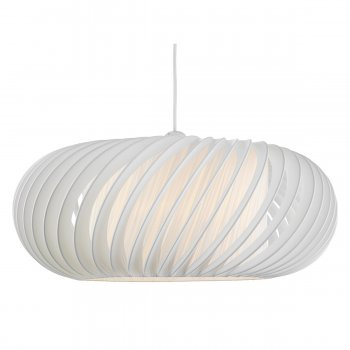 Calming Shades
Large round shades looks impressive on its own, and it will have a calming effect in any room, especially if used with a soft light bulb. The patterns it creates on the walls will also put on an impressive display. Large round shades have been the inspiration for many designs, especially the Dar Lighting Explorer lamp shade that uses angled fabric to create a modernistic yet calming feel.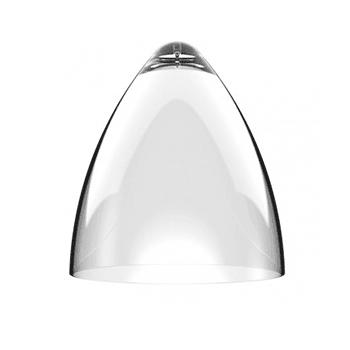 Acrylic Shades
Acrylic shades are another option if you want to add elegance and style to your room. Acrylic is an extremely versatile material that can come in a vast array of colours and transparency levels to cast that perfect glow throughout a room. Nordlux Funk range includes the perfect examples of the acrylic ceiling light shades available in yellow and clear acrylic. Coupling these with vintage style bulbs will create a modern and take on an old traditional style in lighting.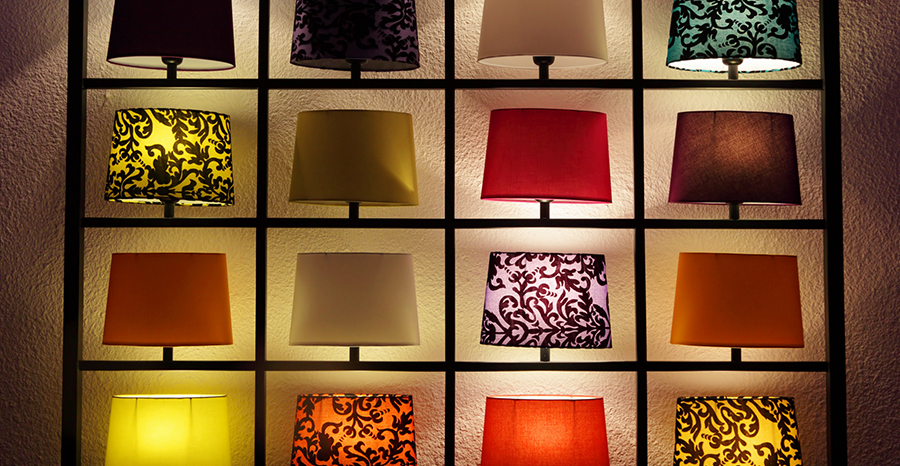 Find The Perfect Shade For Your Home
Shades are a quick and simple way to brighten up your home and add an element of style to any room. Whether you like the look of the above shades, or you want to use them as inspiration, start looking for some fantastic styles to bring your lights to life.
For more choice and styles, visit; www.arrowelectricals.co.uk
Recent Posts
Downlights have long been a popular choice because they are space-saving and stylish. However, th …

A Guide to the Best Downlights for Your Bathroom Picking the right interior lighting for your b …

If you're looking for a discreet way of illuminating the living spaces of your home and creating a c …