Could your garden benefit from a wireless touch? Is your current lighting setup proving cumbersome and tricky to manage? It may well be time for you to step into the modern age. The future of your private slice of paradise is wireless – and we're here to show you why.
Wireless connectivity seems to be everywhere – even in the garden! This is, of course, all for a good reason. App connectivity and WiFi control have helped transform the way we manage our lives. Thanks to a few taps of a screen, everyday jobs and tasks are now all the more convenient and intuitive!
Garden lighting, too, appears to be evolving. While traditional security lights and floodlighting may require extensive wiring and control, the future lies in app centricity. From a smartphone or tablet, you'll be able to toggle lights on and off, change brightness and more. What's more, increasing numbers of people adopt wireless tech out of pure interest in security.
But what does this mean for your garden, and how you light it? At Arrow Electrical, we're pleased to offer an array of modern WiFi-based lighting solutions inside and out. In this guide, we'll take you through what you need to know about the future of wireless lights. What's more, we'll show you what you can do to automate your exterior illumination for the better.
Wireless Garden Lighting: Is It the Future?
Landscape lighting is an ever-growing interest that more and more homeowners are getting into. We're no longer lighting up our gardens for the sake of being practical. We carefully light our favourite trees and plants and create unique decking spaces with recessed spots. Many of us are also thinking carefully about how we can modernise our gardens and our inner rooms.
The answer appears to lie in the wireless revolution. Smart homes are all the rage – you may, for example, already have a home assistant such as an Amazon Echo. These devices connect to household fittings such as lights and sound systems – easy to activate by voice or app. Naturally, the aim is to remove the need for physical contact and simplify managing home comforts.
WiFi lighting, inside and outside, is changing how we schedule our illumination. Many of us may have used timed bulbs and sockets to let the light wash over a specific schedule. However, outdated timer systems largely give way to WiFi and app automation. With the right app, you can switch your garden lighting on and off during specific hours.
What's more, it's getting easier to adjust lights through apps and wireless contact. Instead of having to install dimmers or specific hardware, many smart bulbs allow for adjustment ad hoc. This offers an incredible array of flexibility out of the box. Garden lighting, too, may be considered complex thanks to wiring requirements.
However, wireless controls are helping to make this an outdated tradition. There is no longer a need for you to physically manage outdoor lights unless necessary. With a simple setup, WiFi lighting requires very little in the way of additional adaptation. Units such as the Brennenstuhl Connect WiFi floodlight, for example, are intuitive in their design and deployment.
Simply install and load up your Brennenstuhl Connect app to control brightness, schedules and more. It's the perfect way to protect your perimeter at short notice, with your smartphone ready at hand. Comprehensive 120-degree coverage, too, ensures your garden is awash with light.
How Could Going Wireless Help Your Garden?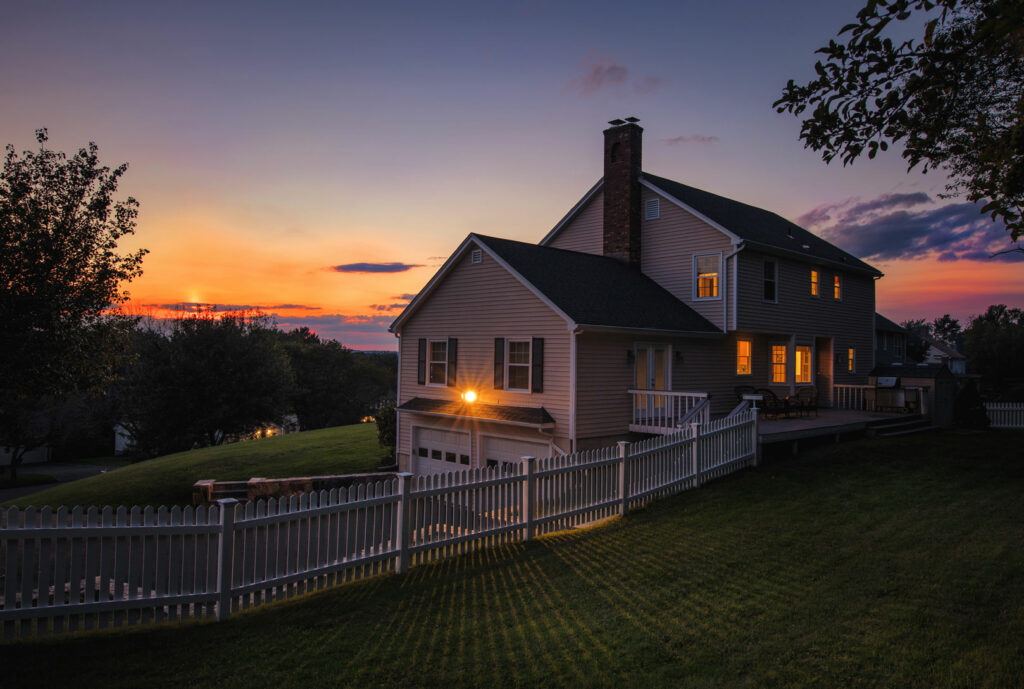 Of course, the initial appeal of wireless garden lighting revolves around convenience. As mentioned, garden lighting has somewhat of a reputation for being complex. Unless working with standalone solar-powered bulbs and spikes, you may expect the setup to be complex. Not only that, but wired garden lights may sometimes require maintenance and adjustment over time.
This isn't always simple, though much lies in the type of lighting you install and the brand you shop with. However, WiFi or wireless garden lighting takes additional hassle out of the picture. With just a few swipes and careful taps, you can control the intensity of your beam in moments. There's no need to invest in additional tech or even to leave your seat!
Just load up your WiFi garden lighting app, and you'll have a plethora of features to play with. This allows you to fine-tune the perfect atmosphere after dusk. Consider sitting out in your garden on a cool summer night. It's likely a hassle to get up and fiddle with the lighting!
Therefore, depending on the mood and the atmosphere, toggle your lighting app to your advantage. You can choose various settings to create a warmer glow or a cooler splash to help guests settle in. It's the perfect addition to any outdoor entertaining suite, and you simply need home broadband!
What's more, security lights can benefit from simpler scheduling. Rather than relying on outdated timer systems, in-app scheduling can ensure you're always lit up. This means that you could effectively set security lights to activate in your garden while away. If only to give the impression you're at home, you may find that WiFi lighting can deter unwanted attention.
No one likes to go away for a weekend or a longer holiday, thinking their homes are at risk! Why not choose a wireless garden light that you can set to illuminate your space at regular intervals? These are just some ways through which wireless lighting could enhance your life.
Ways to Make Wireless Garden Lighting Work For You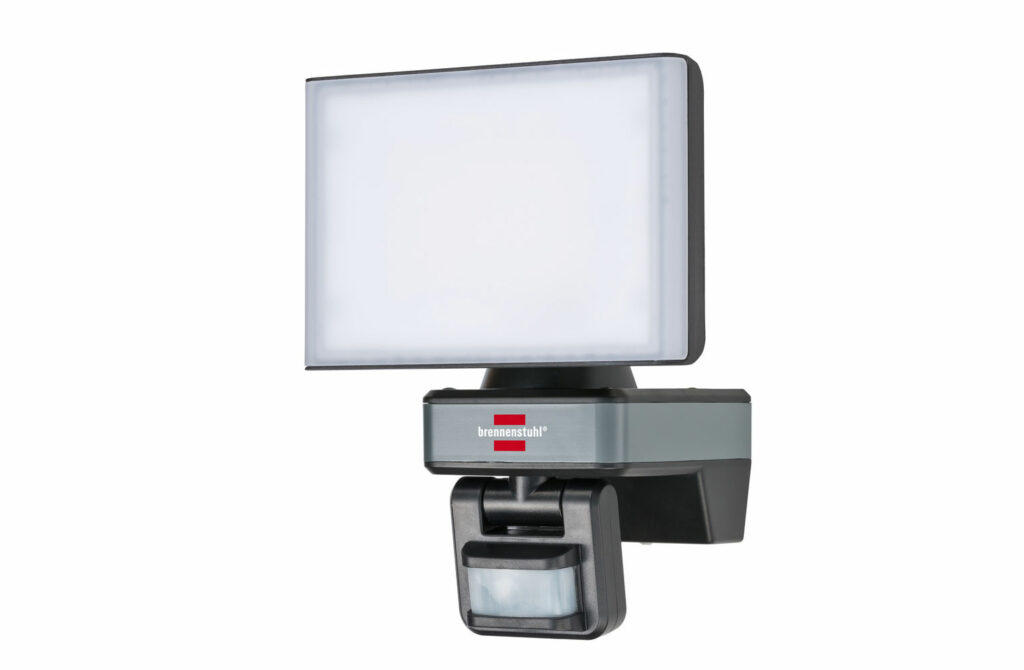 Now you know a bit more about wireless lighting, it's time to think about how to apply it. We've discussed the potential for security lighting above, but what about highlighting your garden's best bits? As discussed in other guides, garden lighting can make all the difference in bringing out curves, edges and more.
Landscape lighting with wireless fittings is easier as you don't have to intervene physically. For example, you could set up a WiFi garden light to power on when you come home from work. This could create a dramatic, comforting entrance that's always waiting for you. What's more, this could have added security benefits – your property is always lit up.
You could also install multiple wireless lights to create zones in your garden. For example, there may be a specific area where you wish to entertain guests. What about a small nook for evening reading? You may even want to create a natural gallery of sorts and simply have automated lights permanently on show.
You could create zones that you can manage from a single app or hub with wireless garden lights. This helps to reduce the amount of wiring and additional hardware support you'd otherwise demand. Once again, controlling from an app also means you only have to tap or swipe your phone screen a few times to take full advantage.
You can also take advantage of motion sensor technology for added security. A 20W Brennenstuhl Connect WiFi floodlight, for example, is always ready to react. Providing your light is connected to the internet, it will detect and beam across anything it deems to be unwanted. Set up at the edge of your garden, it's a great way to manage perimeter control without even being around.
Of course, the way you set up and manage your wireless garden lighting is a choice only you can make. Our range of wireless lights arrives with handy how-to guides and intuitive controls – making for an intuitive learning experience! Above all, it's great to create and experiment! Why not try out your WiFi lights in different spots?
Facts, Myths, and Everything In Between
As is easy to imagine, there can be a lot of confusion over wireless lighting. What's more, there are often plenty of questions that come attached. Many people avoid WiFi lighting simply because they don't understand it! Moreover, as you can see, there are many reasons why you and your garden stand to benefit.
The first myth about wireless lighting is that it's inferior to the wired standard. Just because your internet connection dips out doesn't mean your lights will. Providing your app has your lights powered on, you'll likely lose temporary control of your device. In many cases, wireless lighting will still possess manual override, too!
Wireless lighting is also much easier to set up and use than some would have you believe. The very nature of an app-based product is that it's intuitive to use. That means there's rarely going to be the need for extensive instruction manuals or user guides. It effectively means that you can dive right into using your lights and even playing with their features.
There's also some concern over pricing. However, wireless lighting can prove to bring much better value to run over long periods compared to the standard alternative. For example, you effectively meter your energy usage by choosing when your lights power on and off. You no longer have to leave your security lights on all night – set up a schedule and motion sensor!
It's also safe to conclude that wireless lighting for your garden generally won't cost more than the average. In fact, wired lighting can sometimes be more extensive from a maintenance perspective. Consider what you'd do if an animal chews through a cable or a bulb blows – it's extra expense! Long-lasting, wireless garden lighting solutions remove much of the potential cost you'd otherwise expect.
Therefore, it's always a good idea to approach wireless lighting with an open mind. If you're already using wireless home technology to some extent, it's likely familiar to your already. Whether you use a smartphone regularly or not, wireless garden lighting might surprise you.
Conclusion
Wireless lighting is growing in popularity inside and outside the home. The emergence of WiFi connectivity and app integration adds many moments of convenience to millions of lives. Even the simple ability to choose when lights turn on and off is a considerable point of flexibility for many people. What's more, this type of lighting is excellent for enhancing security and transforming your outdoor atmosphere.
There is also an increasing range of lighting options to choose from. As you can see from our range at Arrow Electrical, wireless lights arrive in styles and shapes to suit all tastes and moods. Therefore, don't be afraid to shop around for a look that suits you. As mentioned above, wireless lighting is far from being the immovable standard many will have you believe.
If you already have a home hub of sorts, you may even be able to integrate wireless lights. Simply control your garden lighting from a central control panel or app inside your home. Smart homes are already popular – and smart gardens, too, are fast catching up. Why should your interior design get all of the smart illumination?
Landscape lighting is more than just a passing phase. It's helping to create new aesthetics and atmospheres in spaces many would have otherwise just settled with. Therefore, it's only reasonable to expect that WiFi lights and apps are the next evolutionary stage of this popular trend. Are you ready to modernise your garden?
At Arrow Electrical, we strive to do all we can to help make your home and garden more comfortable. Lighting doesn't just serve a practical purpose – and in your garden, you'll want the flexibility as warm nights roll in. Moreover, don't be afraid to try something new and take a closer look at what we have available.
Arrow Electrical is here to help you create the perfect look for your garden space. Large or small, landscaped or traditional – wireless lighting solutions could be just what you need. Take a closer peek at our range, and contact us for more guidance if you need it!
Recent Posts
For all they are relaxing and practical in equal measure, bathrooms can be very particular! This is …

Whether you are an artist or simply an art lover, showing off your favourite pieces makes sense. Ho …

Our bedrooms are perhaps our favourite rooms – for many of us, anyway! It's a private getaway …