Landscaping doesn't just start and end with mowing the lawn and trimming the topiary! Over the decades, there has been increasing interest in bringing lighting into landscapes. What's more, while it's excellent for enhancing the look of a back garden, front garden landscaping is on the rise. Have you ever considered setting up landscape lighting for your home approach?
Here at Arrow Electrical, we're pleased to provide a vast choice in home and garden lighting alike. Whether you want to highlight a focal point or add safety to your outdoor space, we have a huge variety of styles and setups. In this guide, we'll take you through why you may wish to landscape your front garden with lighting. We'll also share some of our favourite products from our store, too!
Light The Way
A key reason so many people choose landscape lighting for front gardens is simply to light the way. A simple security light may highlight a door or a window – but what if you have a long path or driveway? Is it simply a case of adding spike lights along with your front patio?
Of course, the way you light the approach to your home and front garden will depend on your needs and wants. While there is abundant atmosphere and beauty in outdoor landscape lighting, consider practicality. If you're welcoming guests for an evening, it's appealing to have landscape lighting lead the way. That is, compared to the alternative – wandering up the path in the dark!
You could use stylish outdoor lighting to adorn your path one or two steps at a time. Or, you could nestle spotlights to hide away the illumination, so it doesn't overpower. Think of landscape lighting in this regard as a 'landing strip' – it's hugely welcoming!
For everyday use, homeowners may also choose landscape lighting out front for reassurance. Having everything lit up when you come home from work is more appealing than, say, heading back in complete darkness.
The way you light the way to your front door and home will, of course, vary depending on your tastes. Many people choose simple solar spike lights as they are flexible and affordable.
However, you could lead the way with permanent, stylish bollards. They look just as stylish in the dark as they do in the light!
Consider our bollard lights in our Ultra Modern range, for example. Robust, far-beaming and fantastic value, you can also set bollards up at either end of your path or drive. There's no need to overpower or over wash your space with lighting, providing you're careful where to place them.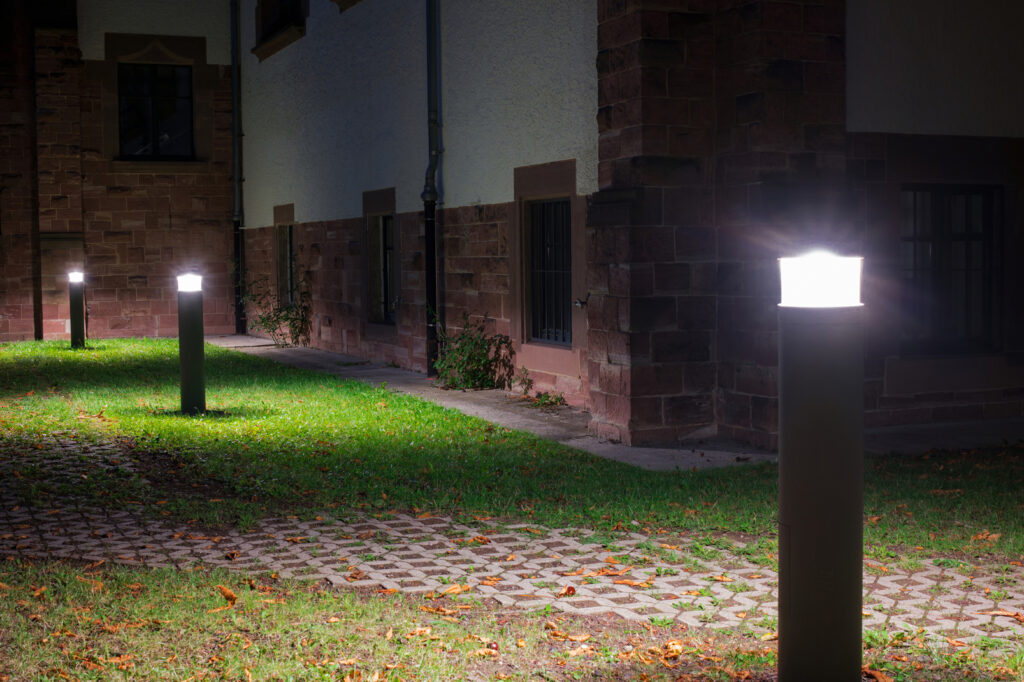 Alternatively, a more rounded bollard – such as our dome top outdoor bollard post – may be more to your taste. Ultimately, these heavy-duty fittings help to give your pathway or garden approach a fantastic 'red carpet' look.
Protect Your Home and Garden
Properties should have some form of security lighting. It's surprising just how much of a deterrent a simple light fixture can be. Yes, in many cases, it makes a lot of sense to have CCTV and alarms set up alongside. However, when it comes to ensuring your garden and home are always visible, you cannot beat traditional illumination.
However, you don't have to stick to the same old security lights and bulbs of old. Times have changed – and in the modern era, many homeowners prefer to secure their homes with landscape lighting. And why not, indeed – it's a great way to add style and atmosphere while assuring peace of mind.
Lighting up the blind spots in your front garden, for example, just makes sense. If you live in an area that is not already well-illuminated, take matters into your own hands. Look at spots where you may be at risk of intrusion. Today's intruders are, on the whole, pretty smart – they won't hide in broad lighting, no matter who you are.
So, it makes sense to try and landscape your front garden or driveway with tall, far-reaching illumination. Your simple spike lights and solar pods likely won't do much help here. Again, bollards may help – but consider setting up a few sleek, stylish lamp posts of your own!
For example, why not opt for an outdoor spike spotlight or two with flexible heads? Unlike the cheaper-made spike lights out there that are fixed in place, these lights tilt to your needs. The black option linked also blends well with your landscape, letting the light speak for itself.
Of course, a significant highlight of spike lighting is that you can move it around whenever you desire. Therefore, if you are in the process of analysing the security pain points for your garden, it's a good idea to change them up.
All considered it's still a good idea to use a bulkhead light or two at the door or windows, perhaps – it's your choice. The aim is security, not to over-illuminate!
Highlight Your Best Features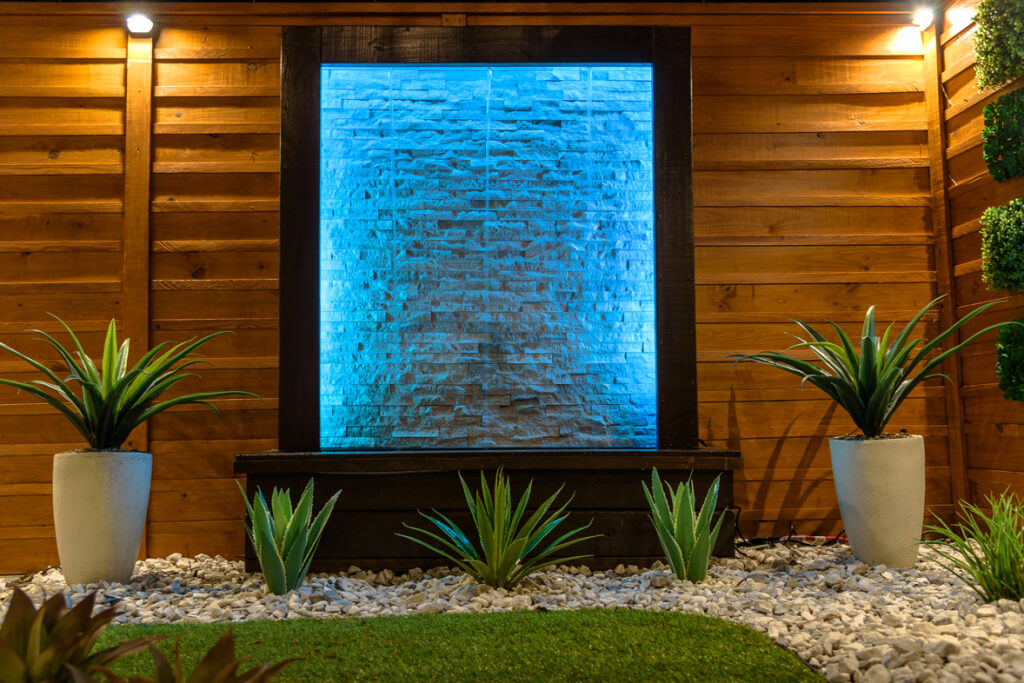 When thinking about landscaping and lighting, most of us consider aesthetics before functionality. It's only natural – and frankly, there are some truly spectacular ways to transform your outdoor space with landscape lighting. Have you considered using light to highlight focal points, for example?
In some ways, it can seem odd to use lighting like this in the front garden. Many of us may see front gardens as functional in 'the approach', less so an entertaining space. However, if your home is off the beaten track, or if you use your patio out front for entertaining, why not get creative?
Front gardens and spaces tend to be less private than back garden spaces. That tends to be why many of us prioritise 'bespoke' looks for the rear. However, highlighting features and landscaping out front can add amazing value to your home and garden in general. Not only in terms of finance, but in terms of everyday appeal.
Kerb appeal aside, consider your favourite plants, trees and features in your front garden. You may have a water feature, fountain or statuette in place. You may simply wish to highlight your porch or front door. By subtly lighting, with a backlight, spotlight option or otherwise, you can draw eyes without overpowering matters.
Landscaping with lighting can be a delicate matter. The last thing you will want is your garden to glow after dark, which can be overpowering. There's also the fact that drawing attention isn't always a good thing. If you don't want to make yourself a 'target', be careful with the zones you highlight.
So – yes – less is more. However, there is a lot of flexibility to this statement. Our advice would be to start small before adding too much lighting to your front garden. See how it looks over an evening or two and scale-up.
Choose one or two highlights or focal points – again, there's negative attention potential. What's more, your guests will appreciate a delicate balance – you can go overboard without even realising it!
Light From Up High for the Best Effect
Much as we illuminate our indoor spaces with overhead bulbs, a similar approach applies outdoors. Of course, we are limited to where we can add landscape lighting that hangs down. You may have an enclosed porch where you can add a pendant light or lanterns, for example. If you don't have any porch or enclosed space out front, you need to start getting a little creative.
That's where options such as outdoor spike lights in stainless steel come in handy. These can spike down where you need them, and you can flexibly adjust their heads. They are slimline and blend enough not to overpower the aesthetic, and there's no need for a porch.
Many people choose these options for sheer flexibility and convenience. They also splash light far and wide – impressively so! Modern LEDs may use less power than older standards (the product listed uses 35w), but they work harder.
This option is a few feet tall – meaning you'll need to place them perhaps higher up. For example – if you have a slope, you can install them from high up to splash across the space.
Otherwise, you can set up hanging lanterns and pendants to create a cascade. You could string lights across, attaching to a pole or spike at either end. Naturally, this can be an acquired taste – and may not be a look you wish to stick with from season to season. Ultimately, the aim is to try and splash light as far across as you can – without completely brightening up the space.
Your designs on landscape lighting (and indeed landscape gardening) may differ from the next person's. It's essential to consider the 'popular' and flexible approach. That's why, here at Arrow Electrical, we've brought together a vast range of outdoor lighting standards. No matter how you wish to illuminate your garden or exterior space, it's worth keeping an open mind when researching.
Is Landscape Lighting the Future of Front Gardens?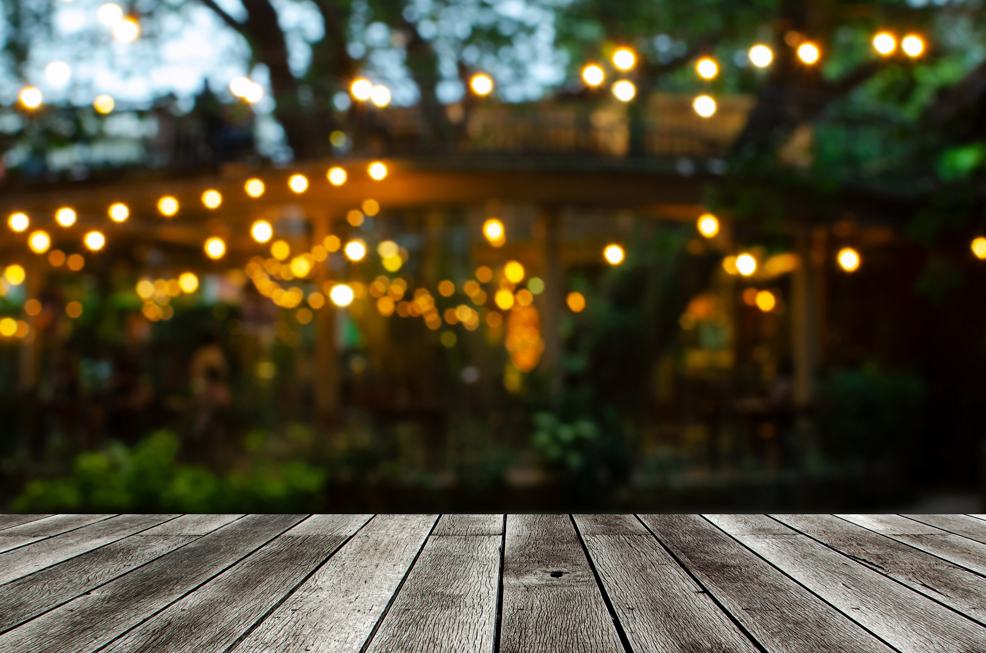 As mentioned, there has long been the standard of back gardens being private spaces where you'll find landscaping. However, there is a scattering of reasons why landscaping is also moving further and further out the front.
Part of this as briefly mentioned earlier, is to do with added value. Many people who invest heavily in their properties will choose to dress up their gardens as much as possible. Crucially, this could make the difference between a big offer and a disappointing one when the time comes to sell.
Beyond value addition, many people are simply making better use of their front gardens. As such, landscape lighting has a fantastic effect in terms of practicality and atmosphere building. Those private front gardens in quieter areas can benefit from creative lighting to help emulate natural light after dark.
In built-up areas, landscape lighting can also help to create an ambience that doesn't draw negative attention. While people are more concerned with privacy than ever before, home and garden improvement are hugely popular.
It's not so much 'showing off. It's about presenting an impression and wanting to share your tastes with the world.
Thankfully, there are more choices than ever before regarding front garden illumination. Options such as our stylish outdoor and garden spike light in silver can flexibly illuminate small to larger gardens. We've set up our online catalogue to offer as wide a variety of choices as possible.
In addition, there are always likely to be new looks and styles that come into vogue. Staying flexible with spike lights and non-permanent fixings is very popular in the here and now. We all have 'modular lives' – why shouldn't our lighting and interior follow suit?
Keeping our front garden landscaping flexible means, we can change looks through the seasons. It also means that we can alter moods and atmospheres as we see fit, too. How often have you found that you like one look initially, only for it to grow dull on you? Set up flexible solutions for your changing needs.
Conclusion
Landscape lighting is no longer reserved for just the back garden. You can create a fantastic impression on the approach with stylish garden installations and lighting. What's more, it'll add plenty of great value for the years ahead. Why not consider landscape lighting for security, safety, and introducing people to your home?
Arrow Electrical is always ready to help our customers adapt to the latest trends and movements in design. Practical outdoor lighting doesn't have to be dull or permanent! Consider a few of the more flexible spike lighting options listed in this guide, for example. There is also plenty more where these choices came from – take a closer look at your convenience.
Are you setting up a fantastic front garden? Get in touch with the Arrow team for more advice if you need it!
Recent Posts
Whether work, rest or play, we all need light. In office spaces, retail settings and public buildin …

What are driveway bollard lights – and how might they help enhance your outdoor space? Whe …

Are you considering enhancing or dressing up your interior spaces with specific lighting options? I …