Elegance is a core part of any household design for many different reasons. Obviously, we want our homes to reflect the very best of what we have seen and experienced in life. Think of the traditional home as being a central hub that showcases your very character. That's a fair amount of pressure to get it right, we do concede.
With that being said, it's essential to make sure that you pick the right double socket. It might seem like a small detail, but it can make all the difference to your home. We'll be taking a quick peek at how you go about doing just that. Let's check out how you can pick an Arrow Electrical double socket.
How Do You Make a Room Elegant?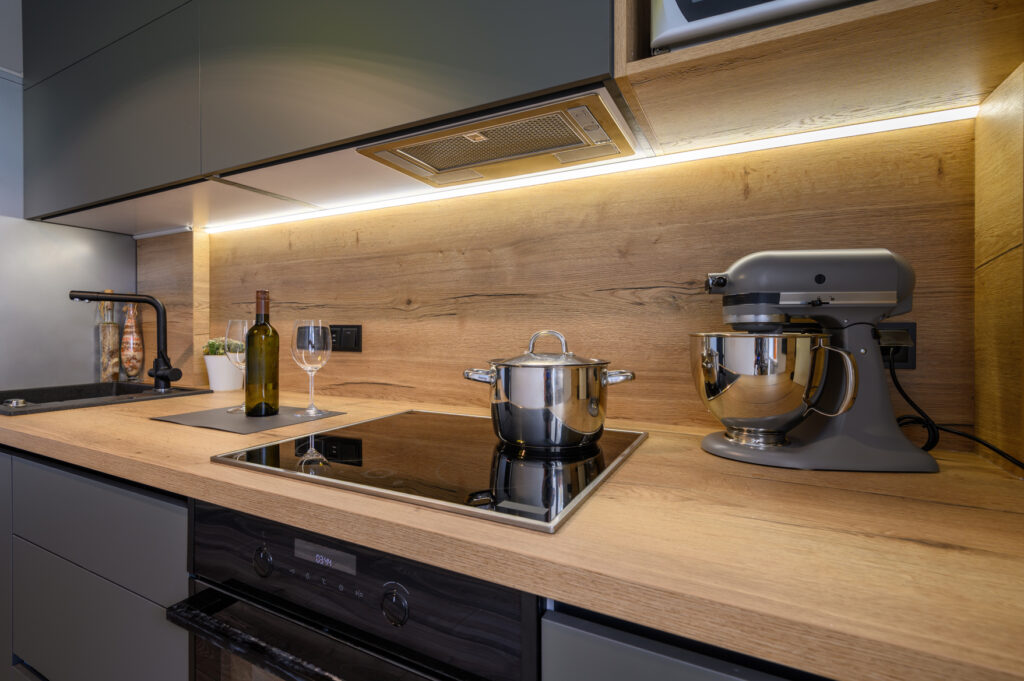 Alright, here's the big question. How exactly do you go about making a room elegant? What do you need to do to make sure that it looks as good as it possibly can? Well, let's first start with the definition of elegance. Put simply, elegance is "the quality of being graceful and stylish in appearance."
But what does that even mean? It's pretty vague and easily up for interpretation. For us, we think it's got a lot to do with the small details, and we'll explain why.
Imagine for a second that you spend a lot of money decorating a space. It's pretty much everything you could want from something like it – you're very keen to show it off. However, as you're looking around the room, you notice a few minor details in the way.
The curtains don't fit with the period you've chosen as the decoration theme. The light fixtures are all wrong. And, tucked away in the corner, the big culprit—a hideous, poorly designed double socket for plugs.
It's those little details that have ruined all the hard work you put into the decoration. It's only taken a cursory glance around the room to see that things aren't the way you want them to be. Naturally, it's infuriating, and it's something a lot of people experience. These small details can let down a space and make it into what can feel like a massive failure.
You're not the first person to feel like this, of course. We've all experienced frustration when something isn't quite right, and we don't know how to make it better. However, the good thing about small details is that they can easily be corrected. Before long, you'll be back to basking in the feeling of elegance that you want.
Introducing Elegance to Your Space
So, you're going to want to make sure that there is a real sense of elegance in your space. We've all been guilty of wanting to spruce a place up and get the best results. It's not exactly a new thing, and you can make it work in the right way. However, you'll need some suitable double sockets to make it work, which is where these products come into play.
Arrow Electrical does a solid range of different products for a lot of situations. However, we're most interested in their collection of double sockets that you could look at. What we thought we would do is look at three of them individually.
The first one we want to examine is the Winchester Range Double Socket (13 Amp) in Matt Bronze – Black Trim. We think that this particular offering does well to capture what a proper double socket should be like. It's very subdued and quiet in colouration, but it still looks very smart and unique. It would be a good choice for any room where the sockets were not the defining feature.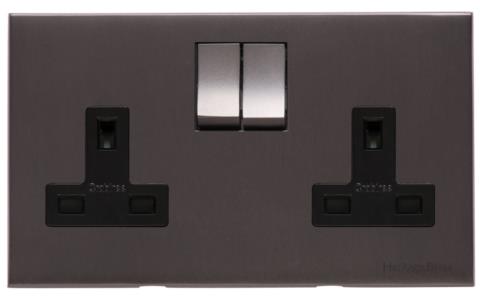 Another good option is the Elite Flat Plate Range Double Socket (13 Amp) in Antique Brass – Black Trim. This is a little bit different from some of the other available options. It's definitely got that lovely sense of sophistication, but it's also bright and casual. It would work well if you were trying to experiment with a bit of depth.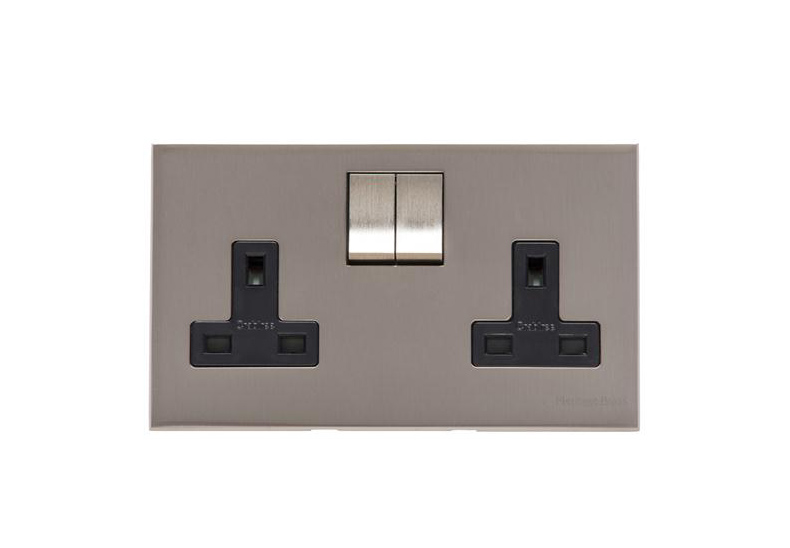 Last but not least is the Winchester Range Double Socket (13 Amp) in Satin Nickel – Black Trim. This is one of those excellent options which blends everything together. You've got the bright colouration, but the very sophisticated black trim. It's something to appreciate, especially when you consider that there are many different ways to utilise it.
Why Can These Products Make Your Room Elegant?
So, it's probably important that we address the critical consideration of the discussion today. How can these products make your room elegant? What can they do that can add space, depth, and beauty to any room?
Well, you might not think that something like this is significant in the grand scheme of things. When we think about things like plug sockets, we don't really consider the design. However, when you're intentionally creating a brand-new space, you don't want the small details to let you down.
That's precisely why it is so important to try and get the best possible options for your double sockets. You want something that is going to fit the overall style and texture of the room. It is all about those small details that we have mentioned, and it's not difficult to see why this is the case.
Ultimately, you will want to make sure that you are paying attention to the minute parts of the room. This is especially important if you're considering decorating from a specific time period because everything has to match. Using a time period as a decorative guide creates a unique illusion. However, if you then have something out of place, it ruins the magic.
It's got a lot to do with immersion as well. When people try to decorate a space, there is usually an element of timelessness involved. You will typically find that you want to try and cultivate a sense that the room has been exactly the same for years. That's why people have timeless furniture and period pieces.
However, the only problem with that, the only drawback, is often the plug sockets. Modern technology is an integral part of what we do in everyday life, and you have to have it in a room. However, if it doesn't fit the decoration, it just sucks the immersion out of everything.
So, how can these types of offerings help to create a unique space? Well, they give you access to a specific decoration or style that will be wholly effective for you. You can very quickly start cultivating an area that is not let down by the small details and instead focuses on the powerful decoration themes.
The offerings that we've looked at today are all unique in the sense that they are adaptable. Because they have certain types of colouring and a very sophisticated finish, they fit into most places. This is a good thing and will help you in a big way.
Fitting and Installation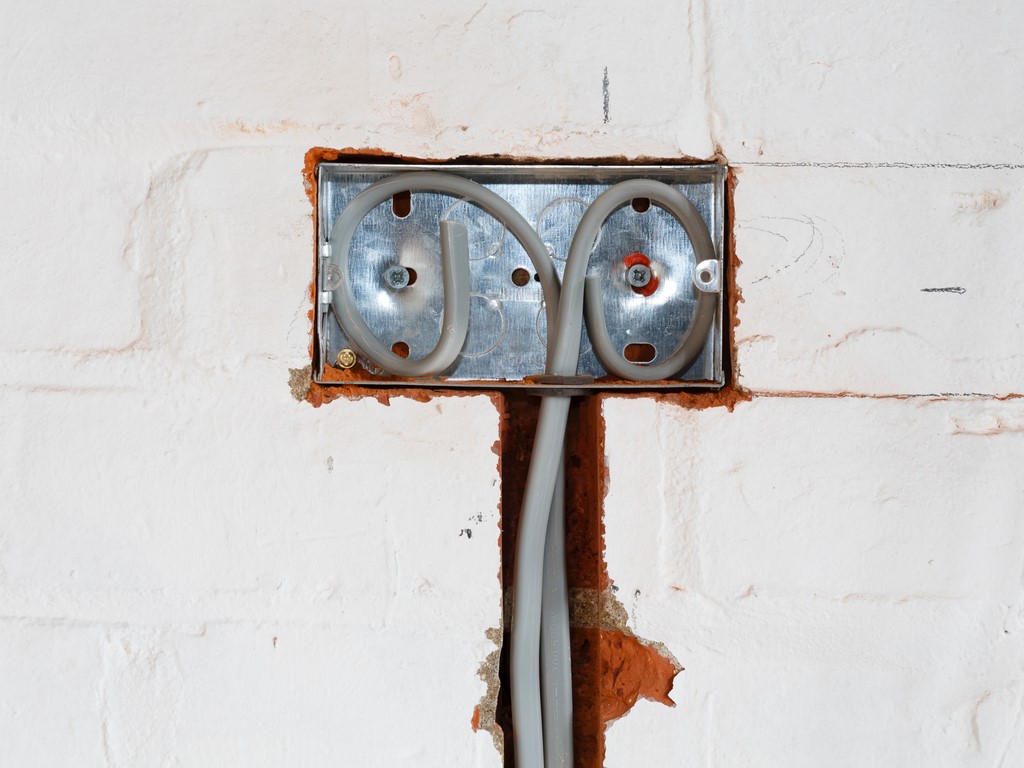 So, obviously, you will be somewhat concerned about fitting and installation. The only drawback to tackling double sockets is that you will have to get them installed. However, this isn't necessarily insurmountable as a problem, and it just requires you to do things sensibly.
You could probably work out some of the more basic health and safety premises involved in the installation. However, for the sake of making sure that everybody is on the same page, let's recap.
First and foremost, you should never, under any circumstances, try and install something if you don't know how. You are not a trained professional, and the electrical output from plug sockets is enough to cause significant harm. If you aren't sure what to do, then you absolutely should be consulting with a professional. A trained electrician is going to be your best bet for installing plug sockets quickly and easily.
Regarding fitting, you should make sure that you try and put them in places where there won't be an issue. If you have to create new fittings, then you will require a professional. However, it will probably be easier if you can replace existing double sockets.
A capable professional will make sure that your fitting is quick and easy. You won't have to worry about getting the best results if you take the time to research a capable professional to install for you. Just remember that it's essential to take the time to install things properly. Don't fit anything unless you are sure that you can handle it because you don't want to risk injuring yourself or causing harm to the electrical system.
Top Elegance Tips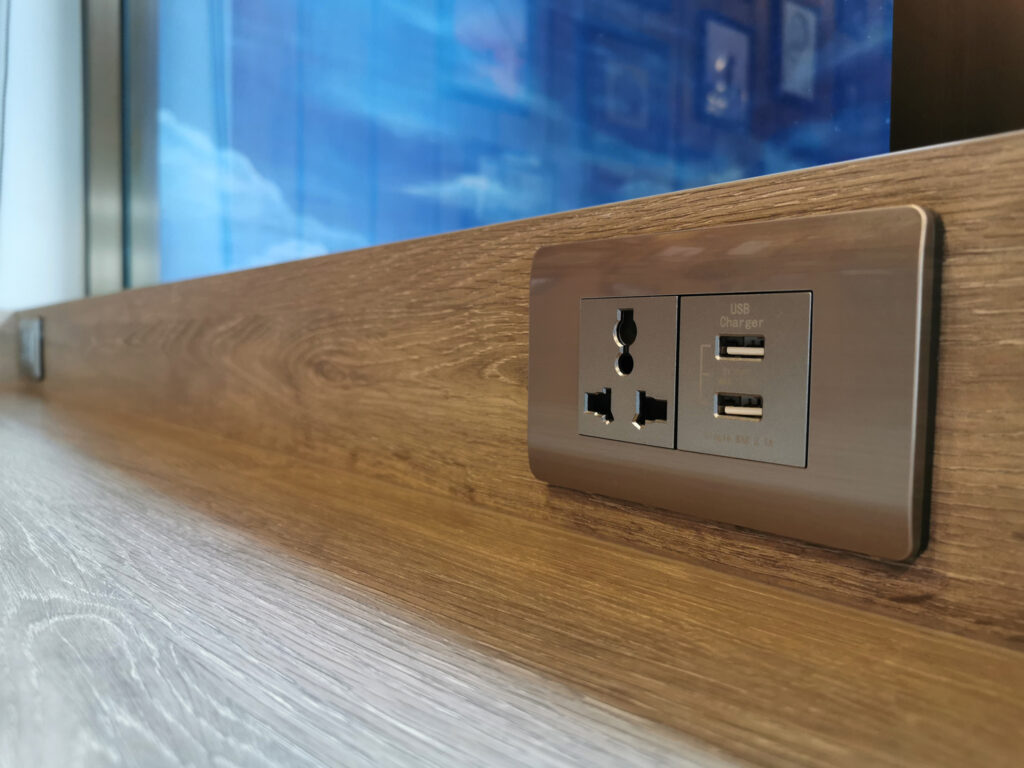 Introducing elegance into the home is relatively straightforward if you know what to do. The best thing that you can do is make sure that you take your time and experiment with all the different resources on offer. If you're going to do something, you need to be precise and sensible. With that in mind, let's take a look at some top elegance tips for you to recap on briefly.
First of all, try and hide double sockets wherever you can. That we're not suggesting that these types of sockets aren't a good idea, but generally speaking, it's best to keep them out of the way. The thing about a good set of double sockets is that while they look good and blend in, they are also discreet.
You need to take the time to pick the right kind of socket to match up with the decoration theme that you have going on. It's essential to ensure that everything matches up, especially if you are decorating inspired by a historical period. So, for example, if everything you are decorating with is darker coloured, you need dimmer coloured sockets.
In many cases, it's important to remember that less is more. You will have a natural inclination when decorating to try and get the best possible experiences. However, there is often merit to being a little bit more restrained with your decorations. Minimalism is a concept that has been prevalent throughout history, so it fits in most places.
Experimentation is a big part of things here. It's the name of the game when it comes to getting the best possible decorations and elegance. You're going to want to make sure that you carefully explore all of the different choices that exist, even though it may take time.
Final Thoughts
So, what we have learned today is that double sockets play an essential role in the overall style of a property. If you're going to decorate a room or a space, then you have to consider everything. It's not just a case of getting the best possible options, but more about elegance. Achieving that elegance is tricky, but it's worth it in the long run if you can make it all match up.
The devil is very definitely in the details when it comes to decorating. Those small details will often let you down in a big way, so you do have to make sure that you've taken the time to experiment with what's available. If you do this, then you'll definitely have a positive experience. Remember, everything should match for the best results.
Finally, make sure that you consult with a trained professional if you're unsure how to install something. It can be very tempting to install and fit double sockets for yourself, but this is potentially dangerous if you don't have the necessary knowledge. It's much more sensible to consult with a professional because they will give you the support you need. The results are worth it, even if you have to spend a little money paying for an electrician's services.
Recent Posts
Who doesn't love choice? The thing about a good set of downlights – any lights – is tha …

When creating a space, it's essential to match everything together. The type of environment t …

Are you looking to replace your current lighting setup and exchange it for something new? If that's …